Duplex heat exchanger tubes
What are duplex heat exchanger tubes ?
Duplex heat exchanger tubes typically refer to a specific type of heat exchanger tubing produced from DSS materials. These DSS tubes exhibit good thermal conductivity which is important for efficient heat transfer in heat exchanger applications.
DSS is a material that contains a balanced microstructure of austenite and ferrite phases. This gives the duplex steel u tubes improved mechanical and corrosion-resistant properties compared to traditional stainless steel.
DSS boiler tube and duplex finned tube manufacturer in India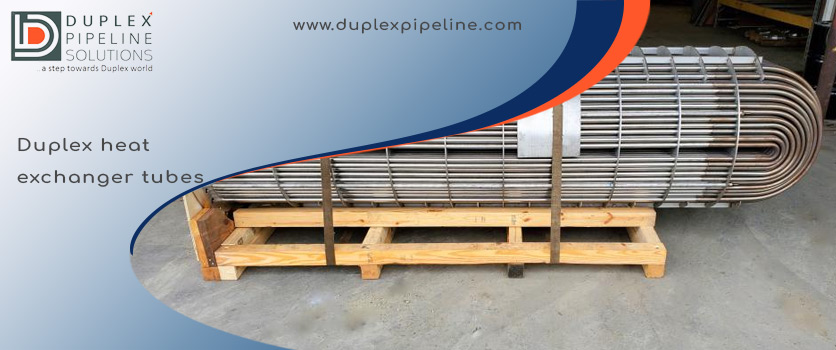 What are the requirements for surface finish and cleanliness of duplex stainless steel finned tubes?
We are duplex boiler tubes supplier in Mumbai, our surface finish and cleanliness requirements for DSS condenser tubes depend on the specific application and industry standards. Usually, the surface finish of duplex stainless steel finned tubes should be smooth and free from defects that could compromise performance. The DSS 2205 heat exchanger tubes should be free from contaminants such as oils, greases, dirt, and particles
Read advantages of duplex 2205 condenser tubes and duplex stainless steel finned tube with competitively priced and offer long-term cost savings..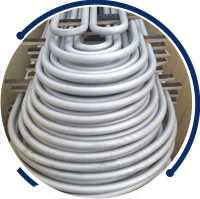 DSS Condenser tubes
Duplex steel boiler tube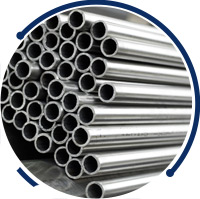 Duplex ss heat exchanger tubing
What sizes of duplex DSS boiler tube are available?
The DSS boiler tube is available in various outer diameter sizes. This outer diameter of the boiler tube commonly ranges from 6 mm or 0.24 inches to 60 mm or 2.36 inches or more.
The wall thickness of the DSS boiler tubes is available in the market from 0.5 mm to 0.39 inches or more. And when it comes to length, manufacturers produce these boiler tubes in lengths of 6 meters or 20 feet, 12 meters or 40 feet, or can be built to custom.
UNS S31803 u shaped heat exchanger tubing and duplex heat transfer bundles can be made to any size to suit a variety of needs.
Specification of duplex heat exchanger tubes
We are best quality duplex heat exchanger tubes manufacturer in India
DIN 1.4462 evaporator tubes offer excellent corrosion resistance in harsh environments
Types of duplex steel heat exchanger tube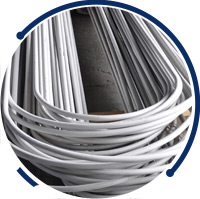 Duplex steel u tube
OD: 5.0mm – 203.2mm
Finish: Bright & Annealed
Form: square, hollow, round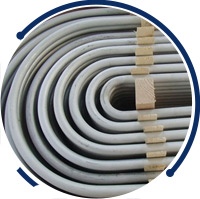 Duplex heat transfer bundles
Wall thickness: 0.5mm to 20mm
Length: Standard & Cut length
Application: Oil and Gas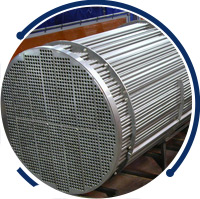 DSS double Tube Condenser
Pipe Schedule: XS, SCH10S, SCH5, SCH60, SCH80
End: Plain, Beveled
Type: ERW/ Seamless /EFW
View mechanical properties of duplex steel u tubes and S32205 heat exchanger tubing
Chemical composition of DSS boiler tube

Mechanical properties of DIN 1.4462 heat exchanger tubes

Size chart of DSS heat transfer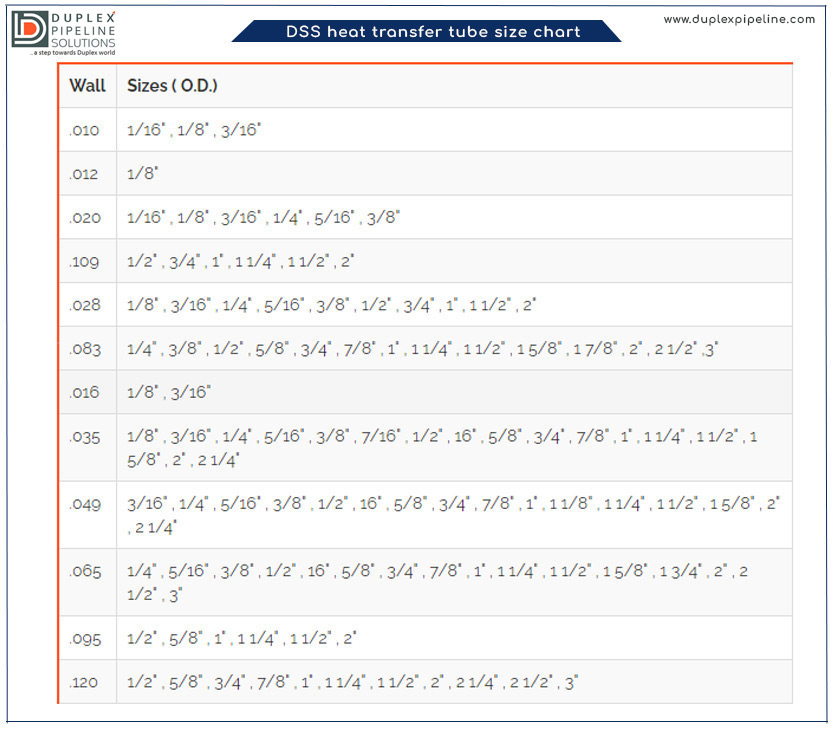 what are unique properties of duplex Condenser Tubes?
DSS heat exchanger tubing offers good weldability which is preferable for installation and fabrication purposes. Duplex heat transfer bundles have a smooth surface that resists fouling which is the accumulation of unwanted deposits or contaminants on the tube surface.
what is the advantages and cost of Duplex steel reheater tubes compared to other materials?
DSS heat exchanger tubes manufacturers in India offers tube in a range of size and applications.
DSS reheater tubes provide efficient heat transfer due to their good thermal conductivity.
While the initial cost of DSS may be higher than some other materials but it offers long-term cost benefits
DSS exhibits excellent thermal fatigue resistance, allowing the reheater tubes to endure repeated heating and cooling cycles.
What is the maximum temperature that Duplex steel u tubes can withstand?
DIN 1.4462 evaporator tubes typically have good high-temperature oxidation resistance and can be used at elevated temperatures. Duplex steel tubes can usually sturdily bear temperatures up to approximately 300 to 350 degrees Celsius.
At these temperatures, the SAF 2205 u-shaped heat exchanger tubing retains its strength, corrosion resistance, and other desirable properties. But exposing the heat tubes to heat for a long time can lead to irreparable material damage.