what is duplex steel plate?
Duplex plates refer to a type of steel plate that is made from DSS. These steel plates are known for their resistance to stress corrosion cracking, pitting, and crevice corrosion.
The most commonly available grades of the DSS plate are UNS S31803 and UNS S32205. The specific composition and properties of DSS plates can vary depending on the grade and specific application requirements.
Duplex steel plate and DSS perforated sheets supplier in India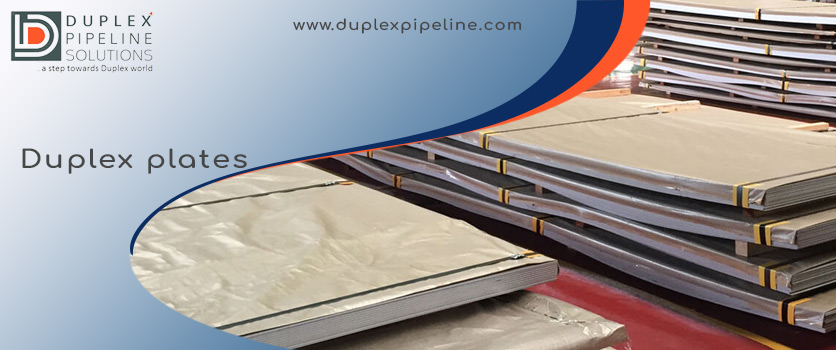 What methods were utilized to make duplex plate?
A DSS plate is typically produced in electric arc furnaces (EAF) or by using the AOD (Argon Oxygen Decarburization) process. Melting alloying components to create the appropriate chemical composition is involved in these operations.
We are duplex stainless steel plate manufacturer, we manufacture heat the cast slabs or ingots to high temperatures and then pass the material through a series of rolling mills. After hot rolling, the DSS sheet may undergo heat treatment to optimize its microstructure and properties.
We are using the latest welding techniques to ensure the highest quality and integrity of our duplex strips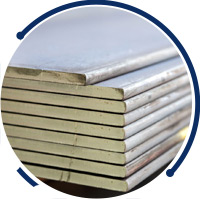 Duplex plate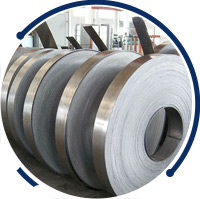 DSS strips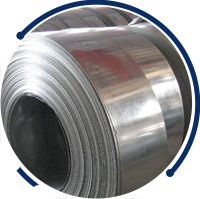 Duplex stainless steel shim
What are the welding techniques used for Duplex sheet?
Welding ASTM A240 DSS sheets requires careful consideration of the material's composition and properties to ensure proper weld quality. A versatile welding technology that uses a non-consumable tungsten electrode to weld DSS is GTAW.
GMAW is another technique for DSS plates that employs a consumable wire electrode and an inert gas shield. SMAW utilizes a consumable coated electrode, which provides the necessary shielding during welding.
We are duplex sheet stockist in Mumbai, we provide duplex stainless steel foil all over India
Specification of duplex steel plate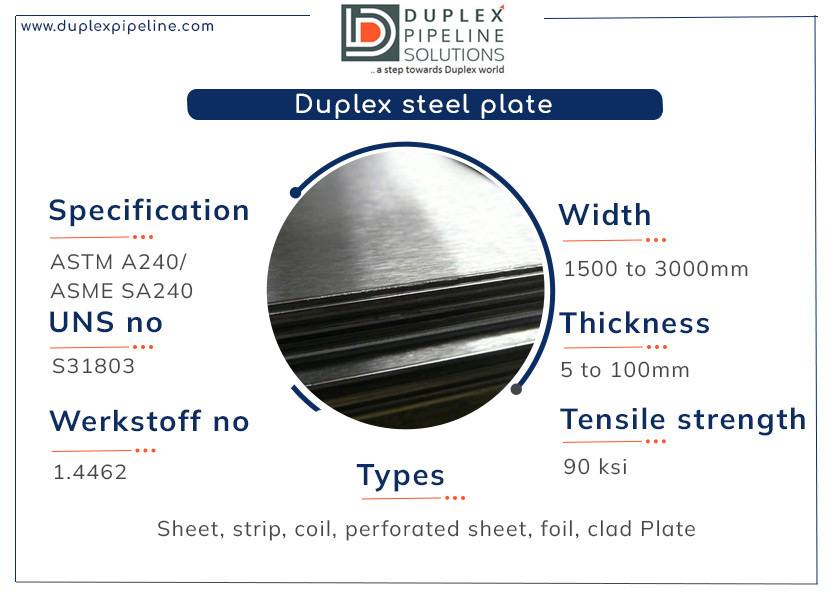 We are popular duplex plate suppliers in India, for more information contact us
We offer a range of surface finishes for DSS coil, including custom options
Types of DSS plate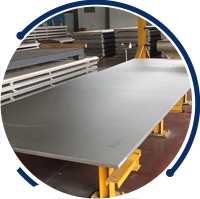 Types of DSS plate
Wall thickness: 0.1mm to 100 mm
Size: 2m, 2.44m, 3m, or as required
Finish: 2B, 2D, BA NO(8), SATIN
Duplex steel foil
Hardness: quarter, half,spring
Form: shim, strip, coil
Width: 10-2500mm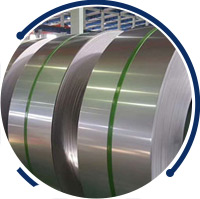 Duplex stainless steel coil
Yield strength: 480 MPa
Tensile Strength: 90 min
Elongation%:25 min
To learn more about the mechanical properties of a duplex stainless shim stock, you can view detailed specifications here, also check their advantages
Chemical composition of Stainless steel duplex clad plate

Mechanical properties of Duplex stainless plate

How does the microstructure of Duplex stainless steel strip affect its mechanical properties?
The microstructure of the EN 10088-2 DSS strip highly influences its mechanical properties. The duplex microstructure of the steel plate consists of roughly equal proportions of austenite and ferrite phases.
The presence of both austenite and ferrite phases contributes to the high strength of DSS foil. DSS strip typically exhibits excellent toughness due to its microstructure.
What are the standard surface finishes for Duplex stainless steel coil?
2B Finish features a smooth, reflective surface obtained through cold rolling, followed by annealing and descaling. No.2D process has a slightly rougher surface compared to the 2B finish, making it best for applications where appearance is not important.
Depending on specific requirements, the DSS coil can be supplied with customized surface finishes. This includes patterned or textured finishes, embossed finishes, or specific roughness values, to meet the specific needs.
What are the advantages of using DSS sheet in industrial applications
A DSS sheet exhibits excellent corrosion resistance properties, particularly in aggressive environments containing chlorides, and acids.
DSS sheets have higher strength compared to conventional austenitic stainless steels
This sheet offers good ductility and toughness qualities and it enables them to withstand deformation and absorb energy
DSS shim stock offers good weldability properties that allow for easy fabrication and joining processes.