What is super duplex seamless pipe?
A super duplex tube refers to a type of pipe made from a SDSS alloy. A super duplex seamless pipe is a highly corrosion-resistant material that exhibits excellent strength and durability properties.
We are super duplex pipe supplier in Mumbai, the SDSS pipe entails a balanced microstructure consisting of both ferrite and austenite phases. This duplex microstructure contributes to the SD pipe's exceptional mechanical and corrosion resistance properties in aggressive environments.
Super duplex stainless steel welded pipe supplier in India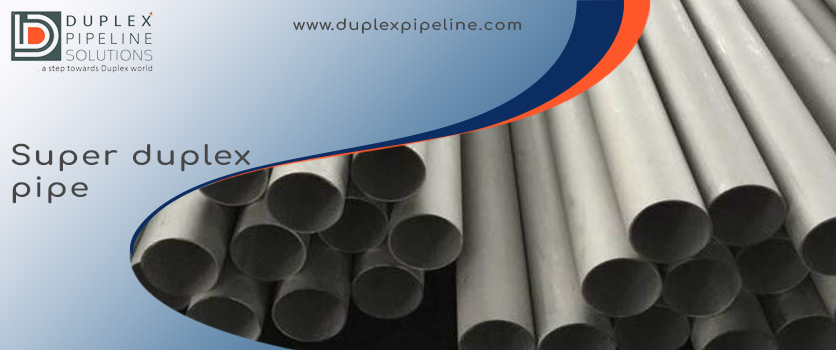 What are the properties and characteristics of super duplex stainless steel pipe?
Corrosion Resistance: These SD pipes exhibit excellent corrosion resistance, particularly in aggressive environments such as chloride-rich and alkaline conditions.
Exceptional Strength: They possess excellent tensile and yield strength as compared to conventional duplex or austenitic stainless steel grades.
Good Weldability: A SDSS pipe exhibit good weldability and allows easy fabrication and joining operations without any complexity.
Cost-Effective Solution: Despite their excellent corrosion properties, SDSS pipes offer a cost-effective solution as compared to some other alloys in the market.
To assure the quality and avoid any future problems, we utilize dimensional checks on the super duplex seamless pipe
Super duplex square pipe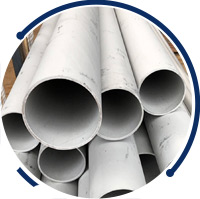 SDSS efw pipe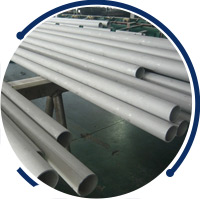 Schedule 40 SDSS pipe
What dimensional inspection techniques are utilised to assure the accuracy of SDSS erw pipe?
Calipers and micrometers are manual measurement tools employed to inspect and verify the outside dimensions of the SDSS welded pipe. Ultrasonic testing is commonly utilized to assess the wall thickness and other vital parameters of SDSS ERW pipes.
Eddy current testing is a non-destructive testing method that can be used to detect surface and near-surface defects in pipes. It employs electromagnetic induction to generate eddy currents.
We are super duplex stainless steel ERW pipe manufacturers in Mumbai, Discover theire applications
Specification of super duplex seamless pipe
We are hight quality super duplex stainless steel pipe manufacturer in Mumbai
To check chemical composition of super duplex round pipe, contact us
Types of super duplex steel pipe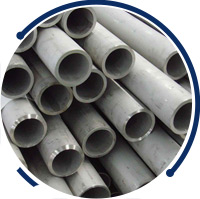 Super duplex round pipes
Size: 6 – 710mm
Wall thickness: 1.0mm-20mm
Application: chemical, pulp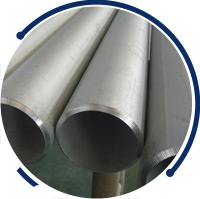 SDSS seamless pipe
O.D. x I.D. 1/16″. x 0.005″
Shape: Round
Temperature range: 1100°C to 1250°C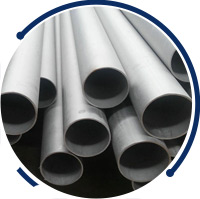 SDSS welded pipes
Yield strength: psi – 80000
Tensile strength: 800 MPa
Coating: annealed
To know more about the sizes and wall thicknesses of super duplex square pipe, check our technical data sheets
Chemical composition of Super duplex round pipe

Size chart of super duplex pipe
What are the applications of schedule 40 super duplex pipe?
• Oil industry: These SDSS pipes are employed because of their excellent corrosion resistance in the oil and gas industry, particularly in offshore and subsea applications.
• Chemical processing: These SD pipes are suitable for chemical processing plants where resistance to highly corrosive substances is needed
• Desalination: A SDSS exhaust pipe is employed in desalination plants and water treatment facilities.
• Pulp and Paper Industry: SDSS pipes find usage in the pulp and paper industry, particularly in the chemical recovery and bleaching processes.
What are the pressure ratings for super duplex seamless pipe
The pressure ratings for super duplex seamless pipes are influenced by many factors such as pipe dimensions and industry standards. The most commonly used design codes for determining pressure ratings of pipes are ASME B36.19 and APL 5L.
SDSS round pipe under ANSI/ASME B36.19 standard typically have pressure ratings ranging from 150 to 2500 psi or 1 MPa to 17 MPa. The pressure ratings for seamless pipes under API 5L standard range from 3,000 to 20,000 psi or 20 MPa to 138 MPa.
What are the advantages of SDSS polished pipe?
A SDSS square pipe offers several advantages due to its specific surface finish such as –
The polishing process of SDSS pipes boosts the pipe's corrosion resistance properties.
The smooth and polished surface of SDSS pipes facilitates easier cleaning and maintenance
The polished surface provides a smooth, reflective, and shiny finish which amps up the visual appeal of the pipes