What are the advantages of using Duplex steel fasteners?
Duplex steel fasteners made of SS are extremely resistant to corrosion and are best for use in aggressive environments such as marine applications. They exhibit superior resistance to pitting, crevice corrosion, and stress corrosion cracking as compared to standard SS.
DSS fasteners are less prone to SCC compared to austenitic stainless steels which makes them advantageous in critical applications. These steel fasteners are often more cost-effective as compared to high-nickel content alloys or superalloys.
Duplex hex bolt supplier in Mumbai
What are the common uses of duplex stainless steel bolts in the oil and gas industry?
We are duplex hex bolt supplier in India, our DSS bolts are extensively employed in subsea equipment including subsea pipelines, risers, and manifolds. These bolts are utilized in offshore platforms for connecting structural components, securing equipment, and providing fastenings in critical areas. DSS bolts are also commonly employed in flanges and connectors which are vital for joining pipelines and equipment in the oil and gas industry.
We are specialized manufacturer of duplex fastener in Mumbai, view theire properties and sizes on our website
Duplex stainless steel bolts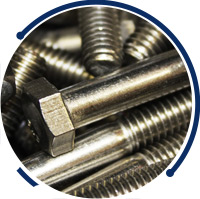 DSS friction grip bolts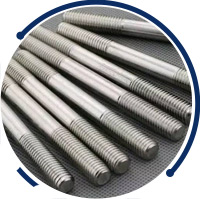 Duplex threaded rod
How do you ensure the quality and reliability of duplex hex bolts?
To ensure the utmost quality and reliability of DSS hex bolts, several measures can be undertaken throughout the bolt manufacturing process. Verify that the materials bought from the DSS fasteners manufacturer in India meet the exact specifications for the particular project or application
Implement strict quality measure controls during the entire manufacturing process of DSS bolts and nuts. Perform different tests and inspections to assess and ensure the highest quality of the manufactured hex bolts as per the required project specifications.
Duplex bolt, made of duplex stainless steel ranging in size from M6 to M100. the material has a high melting point of 1 350 °C.
Specification of duplex steel fasteners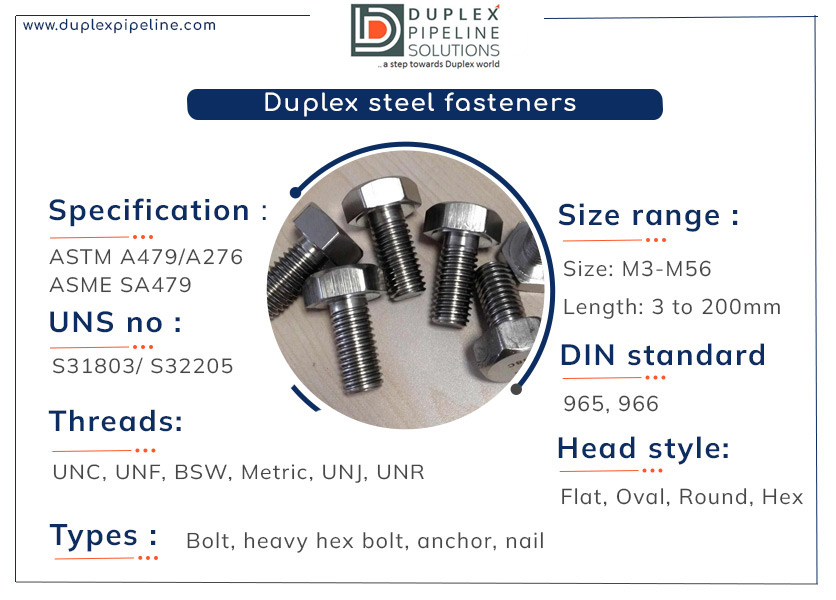 We are duplex fasteners manufacturers in India, we provide high quality products
Buy duplex screws from Duplex pipeline in india at factory price
Types of duplex fasteners
Duplex hex bolts
Size: M1.6 to M12
Applications: petrochemical
Machinery assemblies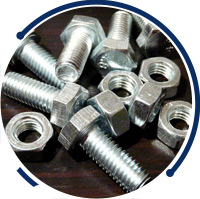 DSS bolts and nuts
Size: M3 – M56
Length: 3 mm to 200 mm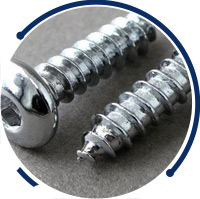 Duplex steel screws
Size: M3 – M56
Thermal Conductivity: 19 at 100 °C
saltwater
Duplex threaded rod are characterized by their high yield strength, also check chemical and mechanical properties
Chemical composition of Duplex screws

Mechanical properties of DSS bolts
How do duplex steel friction grip bolts perform in high-temperature and high-pressure environments?
Creep is the tendency of a DSS material to deform under long-term exposure to high temperatures and constant stress. DSS friction grip bolts exhibit good creep resistance, allowing them to maintain their dimensional stability and structural integrity.
These grip bolts offer excellent corrosion resistance in high-pressure environments where corrosive substances or aggressive media are present. These DS bolts can sturdily withstand repeated stress cycles without premature failure or deformation, ensuring long-term reliability and safety.
What are the different coatings and finishes available for duplex bolts and nuts?
Zinc coating, commonly applied through processes like hot-dip galvanizing or zinc electroplating, provides excellent corrosion resistance to DSS nuts. Xylan is a fluoropolymer coating for bolts renowned for its low friction, wear resistance, and chemical resistance properties.
What are the minimum and maximum yield strength requirements for duplex threaded rod?
The minimum yield strength for the DSS threaded rod typically falls within the range of 450 MPa (65 ksi) to 550 MPa (80 ksi) for DSS 2205. And as for SDSS rod 2507, it falls between 550 MPa (80 ksi) to 620 MPa (90 ksi). The maximum yield strength for DSS threaded rods can reach up to 700 MPa (100 ksi) or higher