UNS S31803 concentric reducers
What is UNS S31803, and what are its properties?
UNS is a grade designation and it implies that the steel product meets all the standard requirements of the Unified Numbering System UNS. The materials belonging to this UNS grade designation show excellent corrosion resistance in environments containing chlorides, acids and caustic solutions
UNS S31803 concentric reducers have high strength and are suitable for applications that require structural integrity and load-bearing capabilities. A815 UNS S31803 seamless reducer has a duplex microstructure consisting of approximately equal proportions of austenite and ferrite phases.
SA 815 S31803 reducer manufacturer in Ind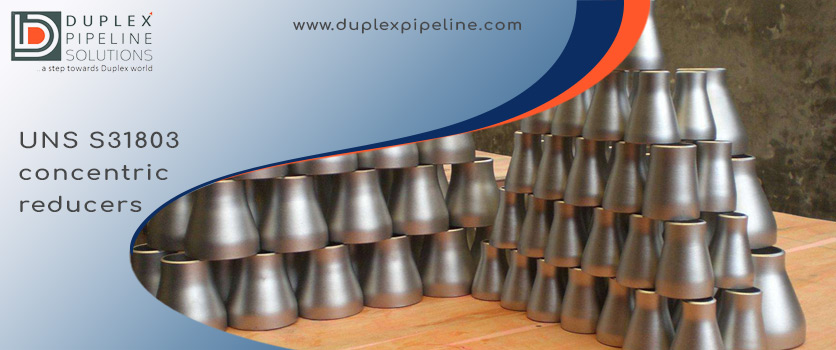 What are the advantages of using SA 815 UNS S31803 Reducer in piping systems?
SA 815 UNS S31803 reducer is highly resistant to pitting, crevice corrosion, and stress corrosion cracking. This corrosion resistance provided by the reducers ensures the longevity and reliability of the piping system
These reducers have high strength which contributes to the overall structural integrity of the ASTM A182 S31803 eccentric reducer pipe fitting. The superior mechanical properties of the reducers including high tensile strength make them capable of withstanding high pressure in piping systems.
Check the availability of ASTM A815 UNS S31803 eccentric reducer size, and specifications and also receive quick quotes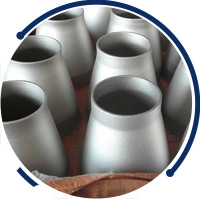 SA815 S31803 Weld Reducer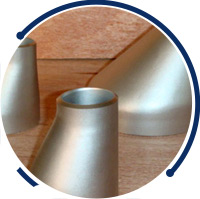 A815 S31803 Eccentric Reducer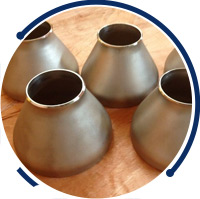 ASTM A815 UNS S31803 concentric pipe reducer
How are SA815 S31803 Eccentric Reducer manufactured?
SA815 S31803 eccentric reducer can be formed using either hot forming or cold forming methods. After the forming process, the reducers may undergo machining operations to achieve precise dimensions and smooth surfaces.
The ASTM A815 S31803 eccentric weld reducer may also undergo additional finishing processes to achieve the desired surface finish. Lastly, manufacturers test and inspect the reducers through methods such as visual inspection, dimensional checks, and non-destructive testing.
Receive UNS S31803 reducers in a variety of sizes and premium qualities to meet your needs
Specification of UNS S31803 concentric reducers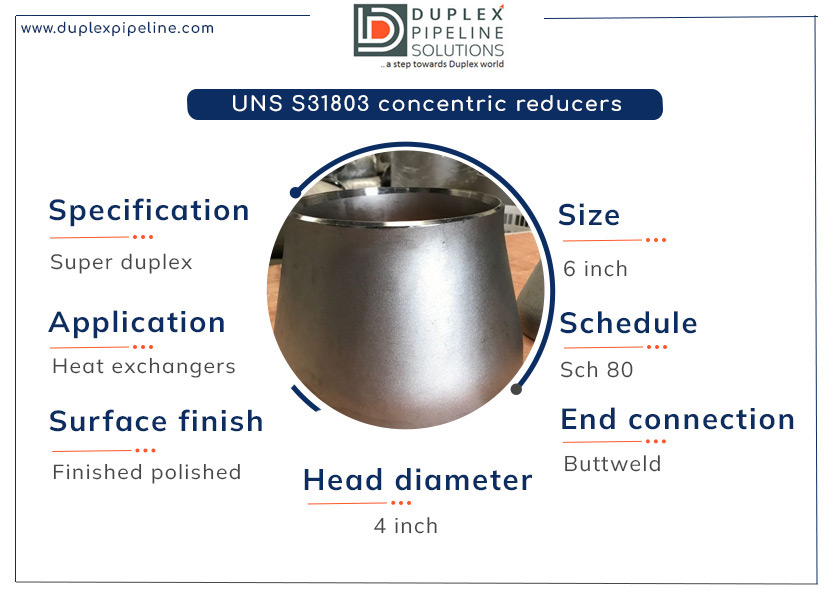 Buy from S31803 butt weld reducer manufacturers in India to save cost
Types of SA 815 UNS S31803 Reducer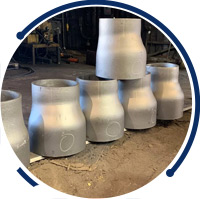 A815 S31803 butt weld reducer
Size: 6″
Reducer type: concentric
End connection: buttweld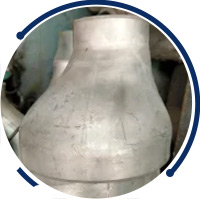 A815 UNS S31803 seamless reducer
Surface finish: polished
Head diameter: 4″
Tensile Strength (Mpa): 515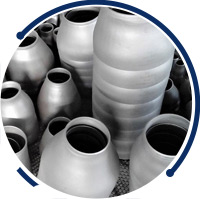 A815 S31803 butt weld pipe reducer
Schedule: Sch 80
Application: heat exchangers
Melting Range: 1400 ℃
View the chemical and mechanical properties of the A815 UNS S31803 seamless reducer before purchasing any quantity
Chemical composition of UNS S31803 duplex seamless reducer

Mechanical properties of UNS S31803 threaded reducer

What is the maximum temperature and pressure rating of A815 S31803 Weld Reducer?
A815 S31803 weld reducer exhibit good temperature and pressure capabilities mostly because of its excellent mechanical properties and corrosion resistance. These reducers can easily operate at temperatures up to around 250°C to 300°C or 480°F to 570°F without any cracking or failure.
Regarding pressure ratings, these reducers are commonly available in various pressure classes such as ANSI/ASME 150, 300, 600, 900, etc. The pressure rating of a reducer depends on its dimensions such as size and wall thickness and the applicable design standards.
Can ASTM A815 WP-S UNS S31803 pipe reducer be used in cryogenic applications?
A815 S31803 concentric pipe reducer is known for their resistance to stress corrosion cracking and excellent toughness, even at low temperatures. These properties make them well-suited for cryogenic applications, where materials need to withstand extremely low temperatures without losing their mechanical strength.
Cryogenic applications involve extremely low temperatures, often below -150°C or -238°F, and hence the reducers should be designed accordingly. The design considerations of the ASTM A815 WP-S UNS S31803 pipe reducer should include factors such as thermal contraction, and brittle fracture susceptibility.
What are the tolerance limits for dimensions and wall thickness of A815 S31803 butt weld pipe reducer?
The outside diameter (OD) of the ASTM A815 UNS S31803 butt weld reducer should be within the specified tolerances. The center-to-end (C-to-E) dimension which represents the overall length of the A815 S31803 butt weld pipe reducer must be within the given tolerance limits.