What exactly is super duplex plate?
Duplex super plate refers to a type of metal plate that is made from SDSS. These plates are mostly utilized while constructing pressure vessels, heat exchangers, pipes, and storage tanks.
SDSS is a highly corrosion-resistant alloy. It exhibits superior strength and excellent resistance to stress corrosion cracking, pitting, and crevice corrosion.
Super duplex stainless steel cold rolled plate supplier in India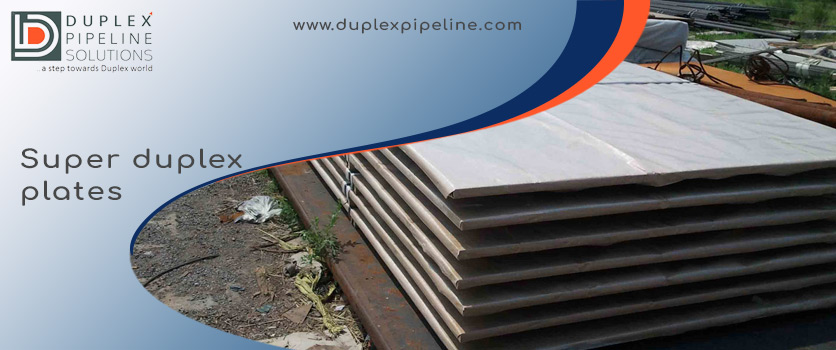 What are the applications of super duplex sheet?
A SDSS plate finds numerous applications in industries that require exceptional corrosion resistance, high strength, and durability. These super duplex steel strips are mostly employed in offshore platforms, subsea pipelines, and the oil and gas processing industries.
A SDSS sheet is utilized in desalination plants where seawater is converted into fresh water. Super duplex sheets find uses and applications in construction and architecture particularly in structures that demand excellent strength and corrosion resistance.
View our specifications to learn more about the quality of our super duplex perforated sheet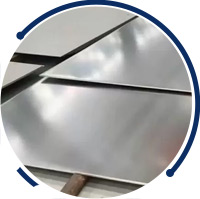 Super duplex steel sheet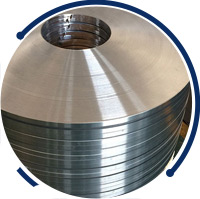 Super duplex strip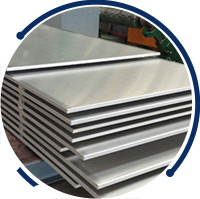 SDSS flat sheet
What common testing methods are used to assess the quality of Super duplex stainless steel plate?
To inspect various properties and characteristics of the super duplex sheet, many testing methods are employed. Visual inspection entails examining the surface of the SDSS plate for any visible defects.
A dimensional inspection is conducted by manufacturers to verify the dimensions and tolerances of the super duplex plates. Tensile testing measures the mechanical properties of the SDSS sheet including its ultimate tensile strength.
We choose appropriate cutting tools and machining parameters based on the specific grade and thickness of the super duplex sheet being machined
Specification of super duplex plate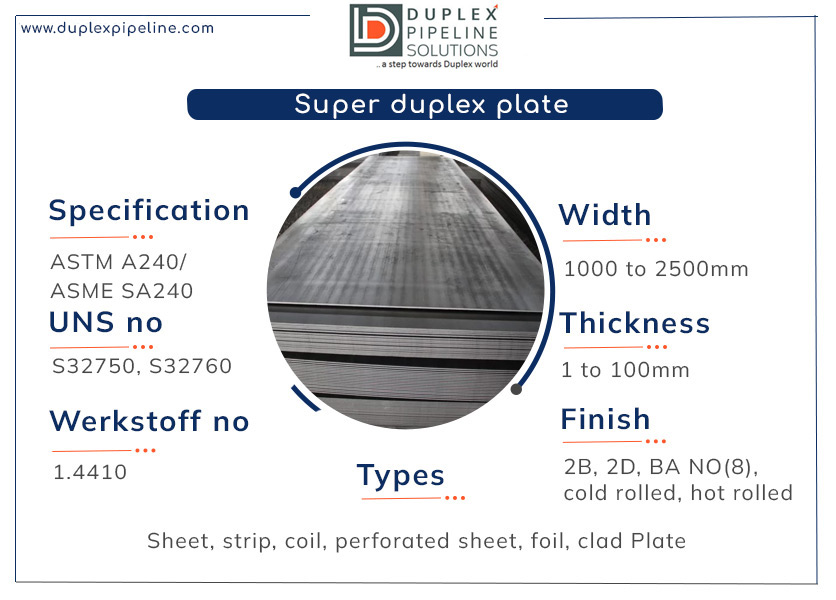 We are a leading super duplex plate supplier in india, buy high quality products here.
Check with us the thermal and electrical conductivity properties of the super duplex stainless steel plate to ensure they meet the required performance criteria
Types of SDSS sheet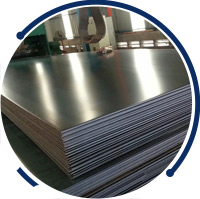 Super duplex stainless steel plate
Length: 2.44m, 3m, or as required
Finish: cold rolled sheet, hot rolled
Hardness: spring hard, soft, hard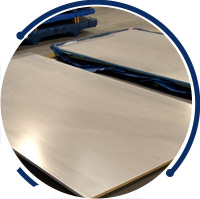 Super duplex steel rolling sheet
Form: Clad Plate, Plain Sheet, Plate, Sheet
Yield strength: 480 MPa
Profiling: plasma plate cutting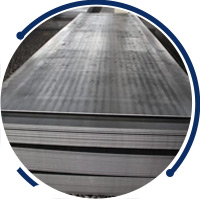 Super duplex hot-rolled plate
Value added services: slitting, polishing
Tensile strength: 620 MPa
Width: 10-2500mm
Our super duplex stainless steel coil is an ideal choice for use in high-corrosion environments, see their advantages here
Chemical composition of super duplex steel plate

Mechanical properties of SDSS plate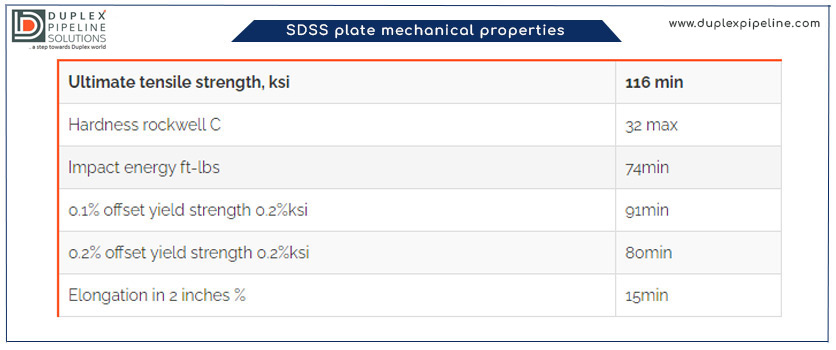 What are the factors to consider when machining Super duplex perforated sheet?
When machining a ASTM A240 SDSS perforated sheet, several factors must be considered to ensure successful and efficient machining processes without any error. Selecting the appropriate cutting tools is vital when properly machining the perforated sheets.
Proper lubrication and cooling are mandatorily performed by manufactures during the machining process of the perforated sheets. Lubrication helps to control heat generation and prevent workpiece and tool damage during the machining process.
What are the thermal and electrical conductivity properties of super duplex steel plate and strip?
Super duplex steel exhibits a lower thermal conductivity as compared to pure metals like copper or aluminum. The thermal conductivity of SDSS is usually 15 to 20 W/m·K which is lower than that of common austenitic SS.
EN 10088-2 SDSS products have an electrical conductivity of 1 to 3 MS/m which is lower as compared to that of other steel grades. This makes SDSS a less conductive material for electrical and electronics applications.
What are the advantages of using SDSS sheet in high-corrosion environments?
SDSS sheets exhibit exceptional corrosion resistance which helps to prevent localized corrosion such as pitting and crevice corrosion.
SDSS sheets show exceptional strength and toughness as compared to standard austenitic stainless steels
The super duplex stainless steel coil can endure high pressures, temperature fluctuations, and mechanical loads without compromising its structural integrity.
SDSS sheets exhibit extended service life, lowering downtime and boosting operational efficiency in high-corrosion environments