what are duplex steel flanges?
Duplex steel flanges are flanges made of DSS material that exhibits excellent resistance to various types of corrosion. It is named duplex as unlike other flanges it has a two microstructure that entails an equal composition of austenite and ferrite.
DSS flanges display higher strength as compared to austenitic stainless steel products. These stainless steel flanges generally have good weldability and allow for easy fabrication and installation operations.
DSS slip on / weld neck flange manufacturer in India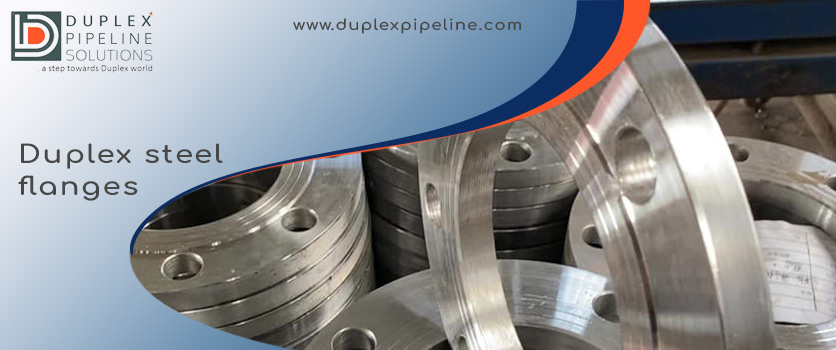 How are the effects of thermal processing on duplex flanges evaluated during heat treatment testing?
DSS manufacturers typically utilize various microscopy techniques such as optical microscopy and scanning electron microscopy or SEM to examine the heat-treated flanges. The microstructural analysis process employed in the DSS flange enables the manufacturers to evaluate the phase balance, grain structure, and the presence of any detrimental phases.
Steel manufacturers employ metallographic processes such as optical microscopy and electron microscopy to check the grain structure of DSS flanges. Hardness tests such as Rockwell hardness is usually conducted during the manufacturing process to measure the DSS resistance capacities to indentation.
We are duplex steel forged flanges supplier in Mumbai, we employ the best thermal processing method, contact us for more details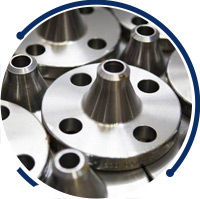 Duplex steel reducing flanges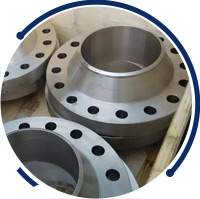 DSS weld neck flange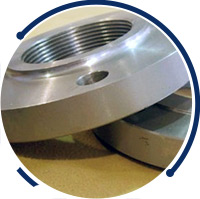 Duplex steel threaded flanges
What are the advantages of using Duplex stainless steel flanges?
DSS reducing flanges exhibit excellent corrosion resistance, particularly in aggressive environments containing chloride solutions. This resistance lowers the risk of material degradation and extends the service life of the DSS slip-on flange.
A DSS weld neck flange exhibits excellent yield strength, tensile strength, and fatigue strength, thereby allowing for the use of thinner sections. DSS flange may have a higher initial cost as compared to some other steel materials but it offers amazing long-term cost savings.
Our duplex stainless steel flanges come in various sizes and dimensions to meet the specific requirements of your project
Specification of duplex steel flange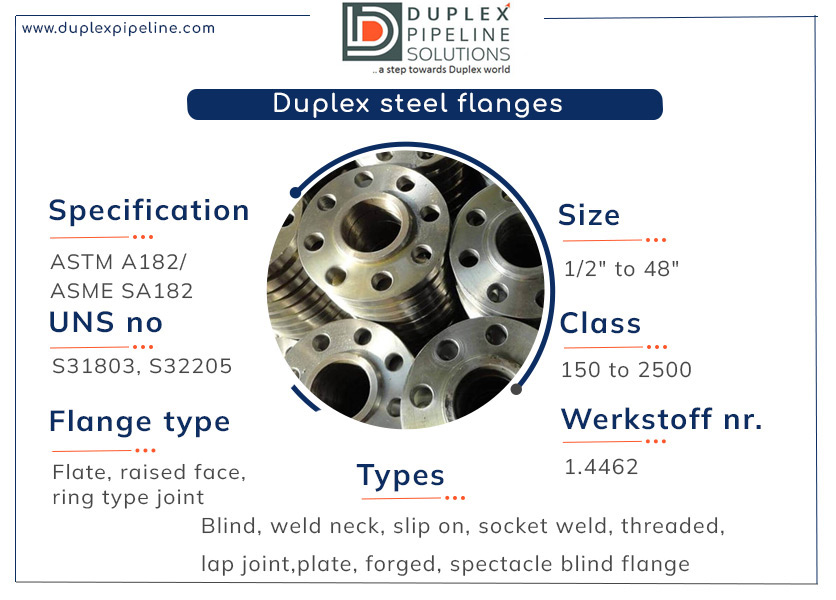 We are top duplex flange manufacturer in India, check our stock here
Our duplex blind flange undergo rigorous testing to ensure their corrosion resistance properties meet the highest industry standards
Types of duplex stainless steel flanges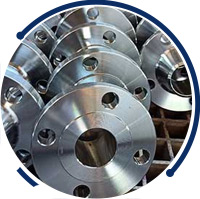 Duplex slip on flanges
Size: 1/2″ – 48″
Application: airpspece industry
Yield Strength: 290 MPa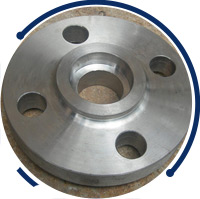 Duplex steel socket weld flanges
Pressure class: 150 – 2500
Type: blind,slip on, weld neck
Face type: Rtj, RF, FF, T&G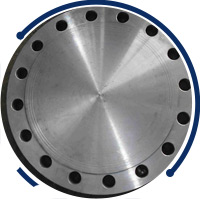 Duplex blind flanges
Coating: anti-rust painting
Tensile strength: 415 MPa
Elongation: 50mm
For detailed information on the chemical and mechanical properties of our duplex steel orifice flange, please view our product datasheets
Chemical composition of duplex pipe flange

Mechanical properties of duplex ss flanges

Size chart of duplex stainless steel flanges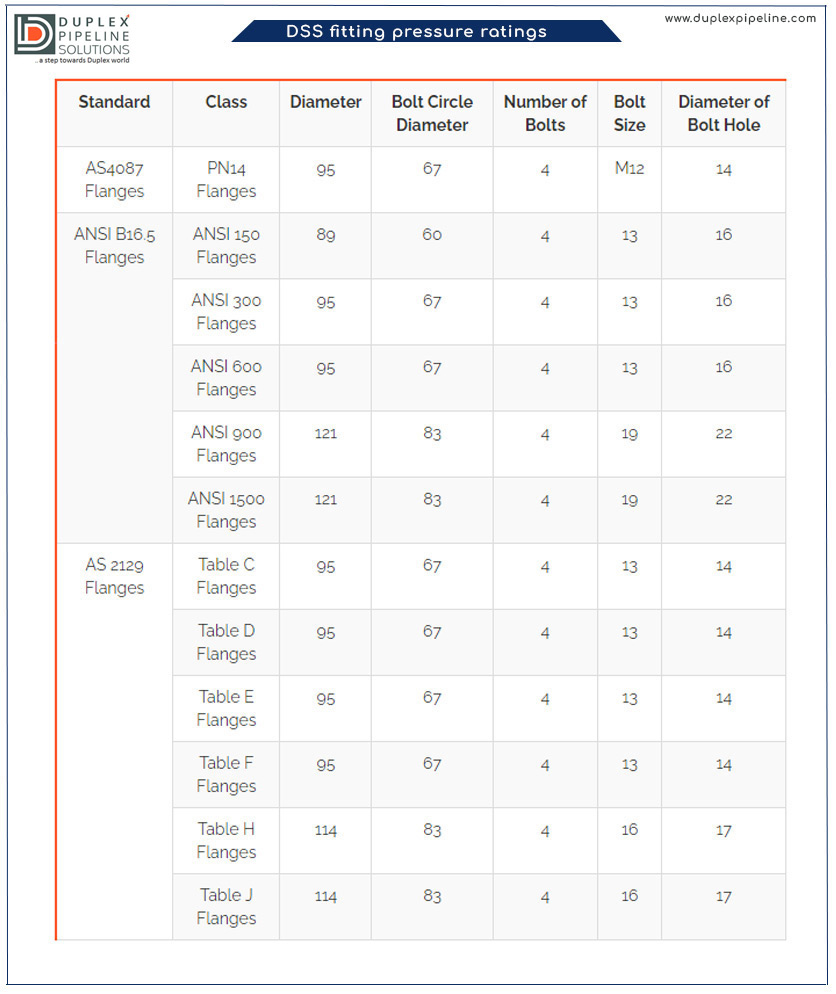 How do the dimensions and sizes of duplex blind flange affect their weight and cost?
The diameter or nominal pipe size NPS of a duplex blind flange has a direct impact on its weight and cost. Unlike small-diameter flanges, large-diameter flanges involve more material during the manufacturing process which hikes up its costs.
The thickness of DSS threaded flanges impacts their overall weight and cost. Thicker flanges are heavier and require more material during manufacturing, thereby leading to higher costs.
What are the factors that affect the corrosion resistance of duplex steel slip on flanges?
The special alloy composition of the DSS employed in slip-on flanges plays a significant role in determining their corrosion resistance. Molybdenum can enhance the corrosion resistance of DSS products, especially in chloride and acid containing environments
The corrosive environment in which the slip-on flanges will be used significantly impacts their corrosion resistance. Factors such as temperature, pH level, chloride concentration, and other aggressive chemicals affect the corrosion of duplex steel socket weld flanges.
Is DSS rtj flanges magnetic?
DSS ring joint flanges are typically magnetic due to their composition which includes a significant amount of ferrite phase. DSS are duplex in nature, consisting of both ferrite and austenite phases.
The magnetism of the DSS RTJ flanges can vary based on the specific composition and heat treatment process employed on the DSS. Some grades of DSS exhibit a higher ferrite content and therefore show stronger magnetic properties than other SS grades.