what are the features and applications of duplex tubing?
Duplex tube refers to a type of reliable and cost-efficient tubing made from DSS. This tube material combines the benefits of both austenitic and ferritic stainless steel.
Some exclusive features of DSS tubing are corrosion resistance, good weldability, and high strength. Sectors like the oil and gas industry, chemical processing, and desalination plants mostly use this DSS tube.
Duplex stainless steel welded tubing manufacturer in India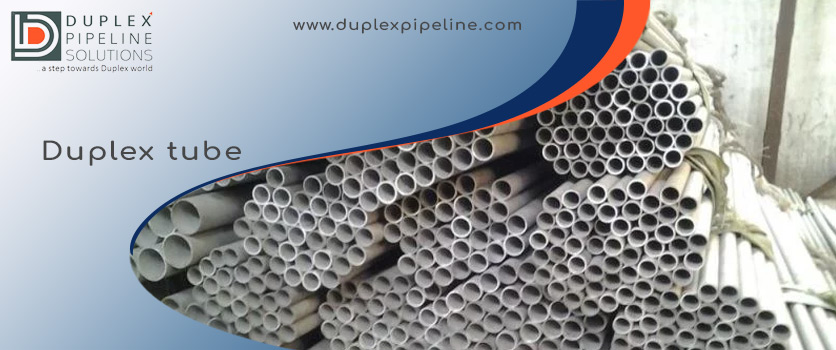 What are the different types and characterstics of duplex stainless steel tube ?
The most commonly used DSS grades for tubing are duplex 2205 (UNS S32205/S31803). 2507 (UNS S32750) and lean duplex (e.g., UNS S32304, S32003) are some other popular grades of DSS.
A DSS tube exhibits excellent corrosion resistance, especially in aggressive environments. These tubes also have higher strength compared to conventional austenitic stainless steel. A DSS hydraulic tubing consists of approximately equal amounts of austenite and ferrite phases.
Duplex pipeline offers a wide range of duplex seamless tubes which has excellent forming and welding characteristics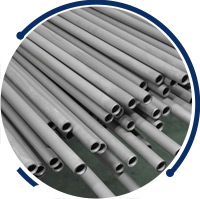 Duplex ss tube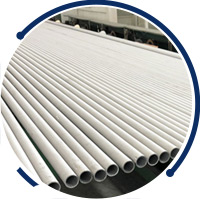 Duplex steel welded tube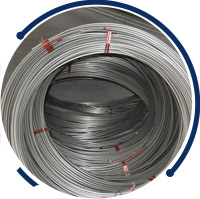 Duplex 2205 coiled tubing
How does the heat treatment process affect the properties of duplex tube?
After the heating process, a lot of changes are seen in the characteristics of a DSS seamless tube. By subjecting the DSS tubes to specific thermal cycles, various changes occur in the microstructure and mechanical properties.
For instance – solution annealing improves the corrosion resistance and toughness of DSS tubes. This heating process eliminates chromium nitrides and carbides and promotes the formation of a balanced DSS microstructure
We are India's biggest duplex stainless steel tube supplier in Mumbai, check DSS welded tube chemical and mechanical properties
Specification of duplex tubing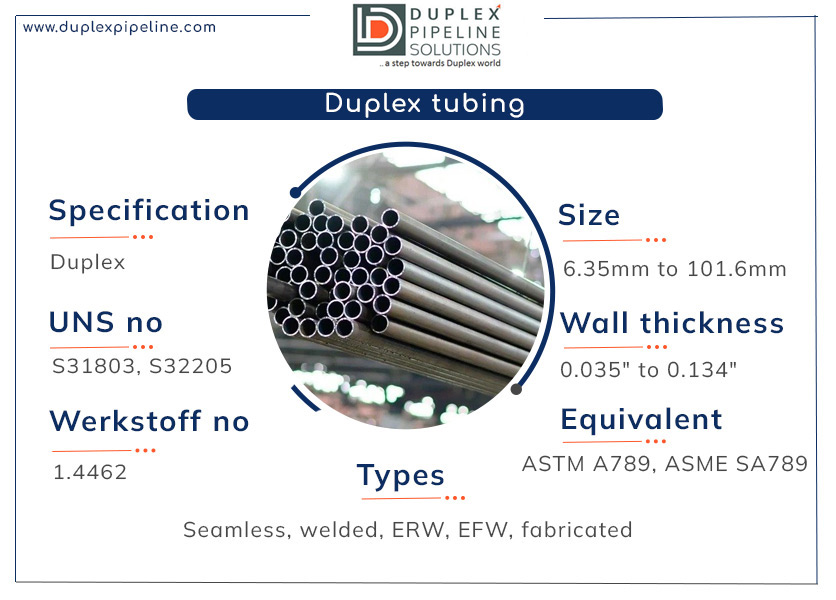 We are a leading duplex tube manufacturer in India, to check our stock visit us
To ensure that the DSS hydraulic tubing and duplex tubing are free of surface contamination, we use a dye penetrant test
Types of duplex SS tubing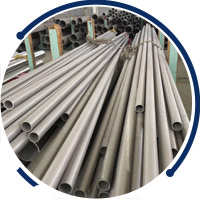 Duplex steel tube
Size: 4mm to 219mm
Wall thickness: 0.3mm to 50mm
OD: 6.00 mm – 25.4mm
DSS extruded tube
Length: upto 6mm
Application: power plants
Yield strength: 450 MPa
Duplex annealed tubes
Temp: 22 to 617°F (-30 to 325°C)
Coating: galvanized
Surface finish: annealed & pickled
We supply high quality duplex annealed tubes overall Mumbai, India. stay connect with us
Chemical composition of DSS tube

Mechanical properties of DSS umbilical tubing

Cold worked condition of duplex seamless tube
Wall thickness of DSS tubes (metric-units)
Wall thickness of duplex steel tubes (imperial-units)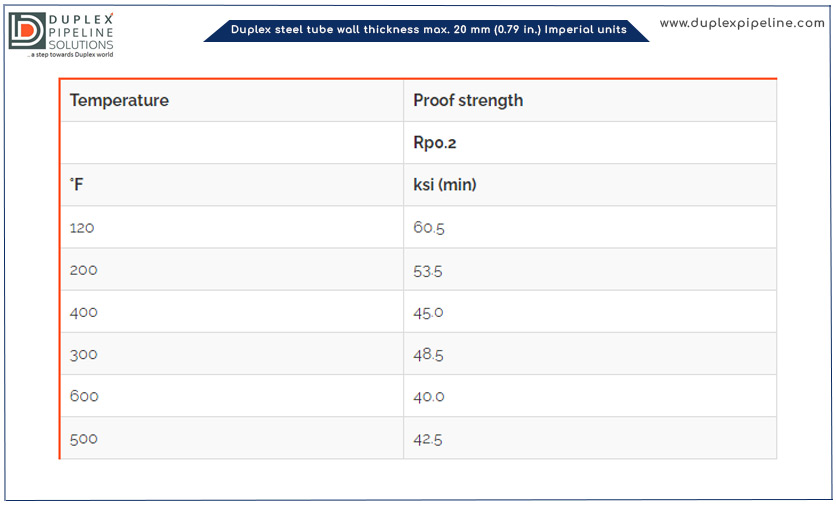 What are the benifits of dss hydraulic tubing?
A DSS welded tube offers several benefits that make it a preferred choice in hydraulic system applications.
Corrosion Resistance: This tubing exhibits excellent corrosion resistance, especially in aggressive environments.
High Strength: The hydraulic tubing has higher strength compared to austenitic stainless steel.
Ductility and Toughness: DSS hydraulic tubing combines high strength with good ductility and toughness.
How can duplex annealed tubes be tested for its durability?
DSS annealed tubes can be tested for their durability using various methods such as
Salt Spray Test: This test exposes the tubes to a highly corrosive salt spray environment to evaluate their resistance to corrosion.
Intergranular Corrosion Test: This test determines the DSS tubes' susceptibility to intergranular corrosion.
Hydrostatic Pressure Test: This test evaluates the DSS tubes' ability to withstand internal pressure.
What are the differences between welded and seamless duplex tubing
DSS coiled tubing is produced by joining two separate pieces of DSS. On the other hand, seamless DSS tubing is manufactured from a solid billet of DSS.
Seamless DSS tubing is considered structurally stronger and more uniform than welded tubes due to its continuous, uninterrupted structure But welded DSS tubing is more readily available and generally more cost-effective as compared to DSS seamless tubing.